Get GrooveFunnels For Life While It Is Still In Beta For Free.

Hello again! Thank you for the lovely welcome, and I appreciate your tips for my spreadsheets! I am taking the advice of the commenter who advised to budget for my bi-weekly paycheck as two checks a month, and then when I have the third check, I can use that where it's needed! Let's dive into the spending!
Before we get into the nitty gritty, I'll let you know my budget weaknesses. 
My pets.

I have a senior cat with diabetes who I've had for 14 years. This has translated into me becoming extremely frugal, buying insulin and supplies on the black market (sourced on Craigslist). Spending for supplies runs ~$20 on syringes and ~$15 on insulin a month (purchased twice a year in bulk), and then under $40 on cat food (he can only eat canned, but I managed to find a deal with a group of people buying wholesale!). Next is my 90lb labrador-cross, age five, and she is my sun and my moon. I have insurance for her at $58 a month. I got that insurance a little late in her life and I still believe it's necessary because I can't afford an emergency. I feed her raw food because she has allergies and prescription vet food is a fortune. My vet supports her current diet, and I buy it all at the Chinese supermarket. There are always chicken legs for $0.79 a lb, and I can get dirt cheap chicken feet, pig liver, cow heart, etc… all things very healthy for my dog and

considerably

cheaper than commercial food! She gets whole eggs, berries, the odd roasted sweet potato, but mostly cheap meat and offal. I feed her for less than $60 a month. For those not keeping track, that's $80 for the cat and $120 for the dog per month. They were my reason for getting out of bed for a long time and I consider them a mental health expense! Would I get new pets if these ones passed on today? NO.

I learned my lesson.

I need to save money.

Seeing my family

. I am the eldest sibling in a large, tight-knit family. My family is spread out all over, with the closest members two hours away. It's the reason I have a car, as they live in areas I can't get to by transit.

Food and wine.

There is no excuse for this, and I simply need to rein it in. Food is not a reward. I love to cook and entertain, and my friends can bring the prime rib over if they want me to cook it! 
I truly am open to your feedback, and I won't be defensive about the above items. 
My Spending 
I took the advice of some commenters and set up YNAB (You Need a Budget). As a result, I'm faced with the stunning reality of my impulse transactions! It's kind of a pain to do this mid-paycheck, but I'm working on it. This process has resulted in me opening a ticket with their support, because once again TD and Capital One accounts are having issues syncing (I've been down this road with YNAB before. Mint.com always just works but I find it more difficult to budget with – anyone else?). I'll post some screenshots from Mint and YNAB as soon as I get one of these services working the way I'd like it to, hopefully within a few days. In the meantime, here are the raw numbers: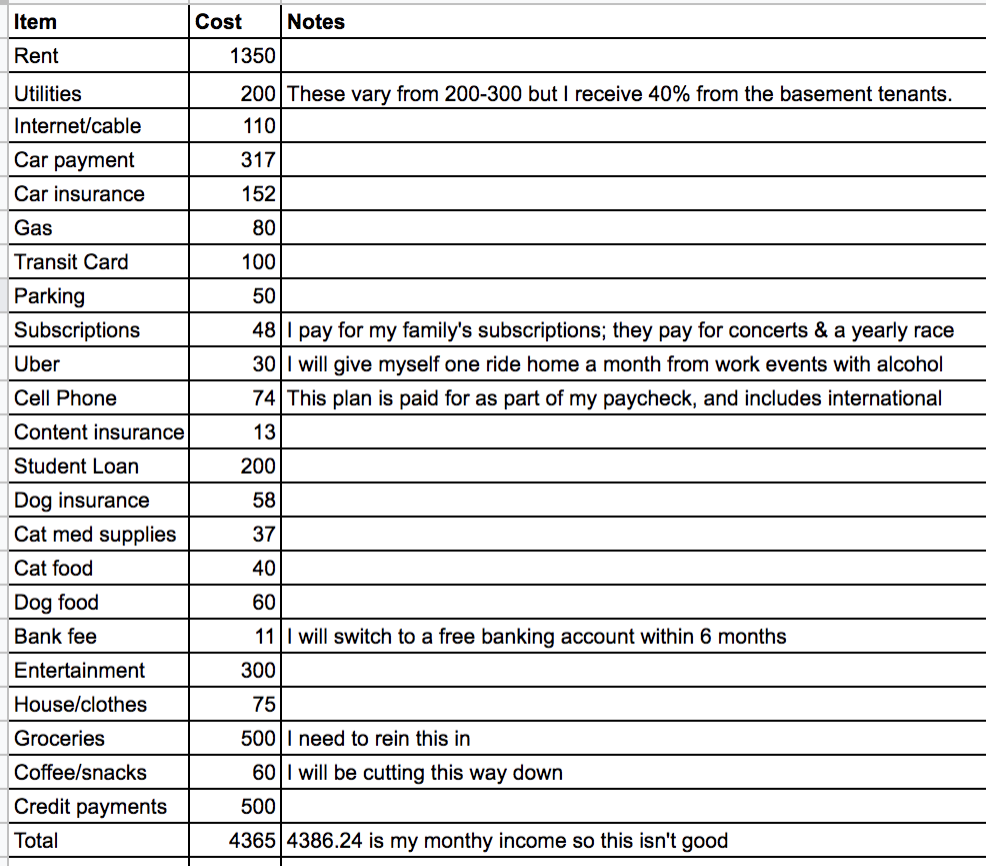 Here's a photo of my pup after a swim at the family cottage last week, for no other reason other than this post is too much text and dogs are cute.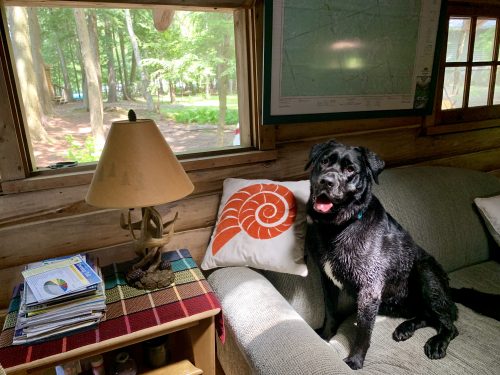 The post Elizabeth's Debt Story Part 2: Spending appeared first on Blogging Away Debt.
Get GrooveFunnels For Life While It Is Still In Beta For Free.