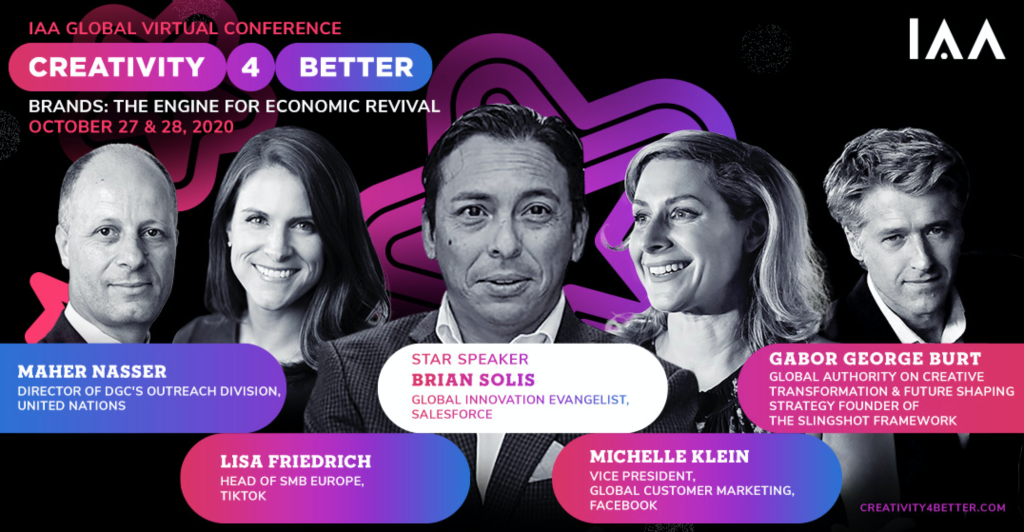 On October 27, 2020, Brian Solis will be the "star" keynote the IAA Global Creativity4Better conference on the topic "Brands: The Engine for Economic Revival.
Other exceptional keynote speakers include:
Maher Nasser, Director of DGC's Outreach Division, United Nations
Lisa Friedrich, Head of SMB Europe, TikTok
Michelle Klein, Vice President, Global Customer Marketing, Facebook
Gabor George Burt, Global Authority on Creative Transformation, Founder of Slingshot Framework
Please register here.
The post Brian Solis Featured as Star Speaker for IAA's Global Event, Creativity4Better appeared first on Brian Solis.