Guys! I am officially down to two debts…just two! And I am actively making progress on both!
My student loans came out of deferment based on an income based repayment plan this past month and my monthly payment is $306.50. And I made a small amount of progress on my credit card this past month after the unexpected education costs for History Buff.
Without further ado, my debt update:
Creditor
Balance

(as of 10/14/17)

Interest
Min. Payment
Student Loans
$35,015
2.88%
$306
Credit Card
$2,075
17.00%
$32
Total
$37,090
$338
My Plan
My June plan is simple…pay off my credit card. Since I have already determined that this will be my lowest cost month in over a decade and I am, of course, taking part in the June challenge…I'm all in! There are few obligations that will pull me away from home and I plan to keep my meals very simple and cheap.
I am just so thrilled to be so close to something that I have been working toward for some many years. And I am so grateful for all the support I've gotten from this community.
Now, the student loans…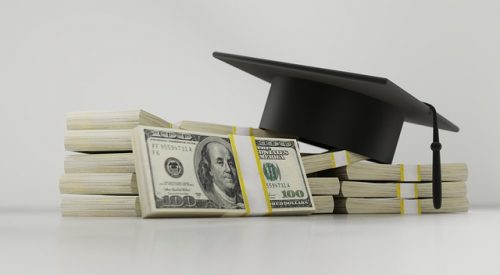 I don't know if it will help, but I've decided to pay $100 per week to the student loans. This should put me a little over the $306 monthly payment. And of course, once my credit card debt is gone, I will have to make a decision between paying off my student loans and saving towards a car.
The Car Situation
Right now, I am not thinking about purchasing a car at all. Not having a car has not been a hardship for two reasons:
The twins' schedules are flexible enough that I am able to run errands in their down time using their cars.
My grandmother has allowed me to use her car when I was in a crunch, specifically when Princess needs to be somewhere and the twins' cars are not available.
With Sea Cadet leaving at the end of July and leaving his car behind, there really is no rush for me as I will have free use of his car at that point. While his plan is to sell the car since he will be gone for a year, he has already given me the title to deal with that when it works for me.
Here's to a fantastic financial month. I'm really looking forward to seeing what all happens this month, I have really high hopes. If you haven't already, please read the June Financial Challenge. Let's keep each other accountable!
The post Hope's Debt Update – May, 2019 appeared first on Blogging Away Debt.