Get GrooveFunnels For Life While It Is Still In Beta For Free.

Hey everyone! I'm back. The budget is still a work in progress (bad debt blogger!), but I am on vacation and haven't opened a computer since Friday. Today, I decided to talk about something else weighing on my financial mind. Pet insurance is another good example of how emotion plays in to financial decision making. Additionally, enjoy some photos of Rosie swimming yesterday!

The increasing cost of pet ownership
I received a note from my dog's insurance company that her deductible is going up to $500 a year (from its current $300), because that's the rate for dogs 5-10 years old. Her monthly premium is also going up to $60, from $54. I've shopped around, and this is the best plan I can find for our needs. This is a competitive rate for a large breed middle-aged dog who hasn't been insured since puppyhood.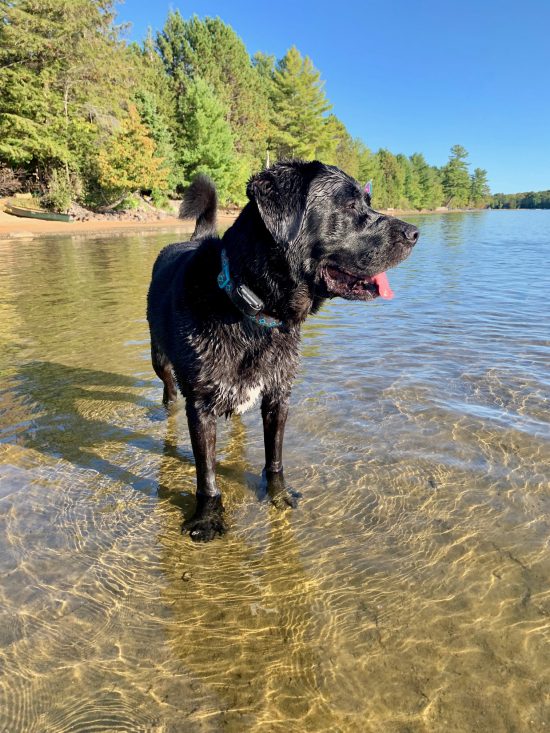 I struggle with the monthly cost, which feels like a waste. We didn't meet the $300 mark this year (her submittable bills were $180), so I haven't been reimbursed a cent for vet visits in 2019. However, the $60/month isn't a hardship for me, and I don't have savings for my dog's care. If she was sick or injured and needed a few thousands dollars of vet care tomorrow, I'd put that on my credit card in a heartbeat. I know that isn't smart for me financially, and that's why I have insurance. This plan covers her medical bills up to 90%.
Based on her age and borderline giant size, she will almost certainly be having hip or leg issues soon. Many dogs at her size and activity level tear their ACL at some point, which can be a $10k injury. I wouldn't put that on my credit card. I'd never pay that off. But putting my dog down because of a torn ACL would cause me profound guilt and grief. That's how I am justifying this ridiculous insurance cost right now.
Details of the plan
Rosie's plan includes 90% of her medical bills covered up to $30k once the deductible is met. She also gets $300/year of dental work with no deductible or co-pay, fully covered euthanasia and cremation/burial costs, and some other benefits. Skin lumps, cancerous or not, will not be covered because they were a pre-existing condition. I am going to call the insurance company to try and get the rate lowered (hey, it's worth a shot). I'll also ask them for tips on how to make the most of the plan. The vet says she doesn't need dental work, so we can't even use that benefit. Her teeth are perfect from eating raw meaty bones!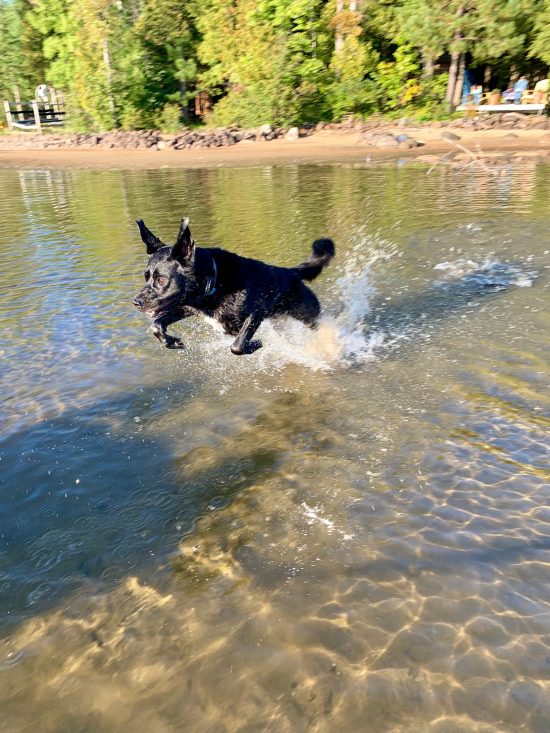 Would I get pet insurance again?
My next dog will have a savings fund before I even adopt the dog. I'll tuck away $150/month for their care. But for Rosie, I don't have that option and I don't want to end up in the hole if she gets sick. I hate seeing the monthly fee for the insurance on the credit card statement, but I can't save aggressively enough for full medical care.
She's my family. Not everyone will understand that, but I know most of you do, and I love you all for that.
We are using Pet Secure. I think we have the best plan, but I'd love to hear from readers who have experiences with other pet insurance plans. How do you make sure your pet is covered in case of emergency, while also protecting yourself financially? How do I make the right decisions going forward, having made some mistakes with pet care in the past?
The post Pet Insurance appeared first on Blogging Away Debt.
Get GrooveFunnels For Life While It Is Still In Beta For Free.